EATON Ground Fuelling Equipment
ELAFLEX ITALIA S.R.L. is the official distributor for Eaton's Carter® products distributed by Aljac Fuelling Components Limited, UK in EMEA countries.
EATON is a world leader in the design and manufacture of Eaton's Carter® ground fuelling equipment for both commercial and military aircraft. Eaton's Carter® equipment has built a solid reputation for innovation, quality and dependability, featuring a large and comprehensive line of ground fuelling products. The manufacturing facility is located in Irvine, California (USA).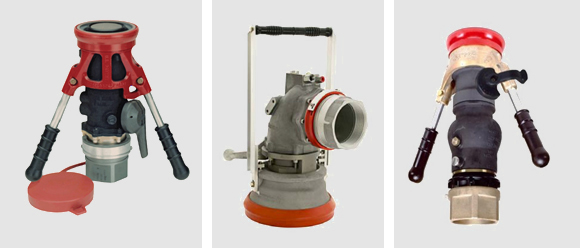 ELAFLEX ITALIA S.R.L. represent the following major product lines:
Refuelling Nozzles: Into-plane refuelling nozzles to SAE AS5877 specification which are compatible with ISO R45 and NATO STANAG 3105 aircraft refuelling connectors. Accepted by the major fuel suppliers and air forces throughout the world. The 60427, 64348, 64200 and 64250 refuelling nozzles are available with stick and ring handle options, vacuum relief valves, bonding cables, and with a range of inlet swivels, quick disconnects, dry breaks and ball valves for strainer inspection. Military specification nozzles are also available.
Hydrant Coupler: The 64900 and 64910 Hydrant couplers meet fully the operational and test requirements of the API/EI1584 specification for 4" hydrant system components. All are fitted with a collar lock.
Inline and Pump Bypass Valves: The 64500 range of 3" and 4" Inline and Pump Bypass Control Valves utilise a direct operating design concept with a control module being added to the basic valve. This control module provides finer control and eliminates exterior tubing from the valve.
Hydrant Pit Valves: The 60554/61654 Hydrant Pit Valve family meets all the requirements of the API/EI1584 specification for 4" hydrant system components, including the latest specified breakaway and strength level.
Offical website: www.eaton.com