Welcome to
ELAFLEX ITALIA S.R.L.
We are the Italian Subsidiary of Elaflex Group with Headquarter in Hamburg, Germany.
Established in 1986, our company is the supplier for Italy, North Africa & Balkans Countries for Elaflex Hiby, MannTek & Eaton's Carter® products.
Safety in your hands: Elaflex Hiby is a leading international specialist for refuelling equipment and safe connections for the transfer of dangerous goods and sensitive fluids.
Our nozzles have been setting standards, since 1923. We provide quality engineered, durable products. A sound investment both in terms of performance and total lifetime cost benefits.
Hose Reels – Custom-Made
From Own Production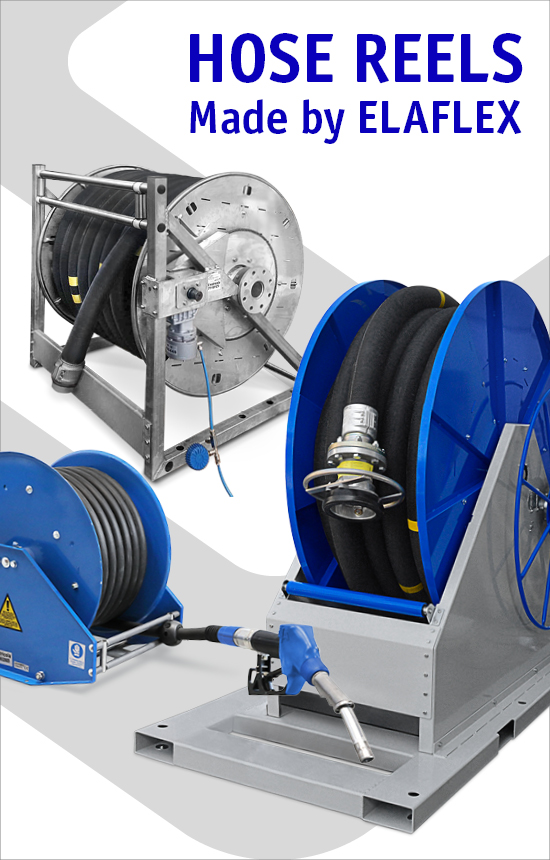 For terminals, road tankers and mobile applications. Modular designed to suit your space, media and operating requirements. Avalaible preassembled for hose sizes between DN 13 to 200. More